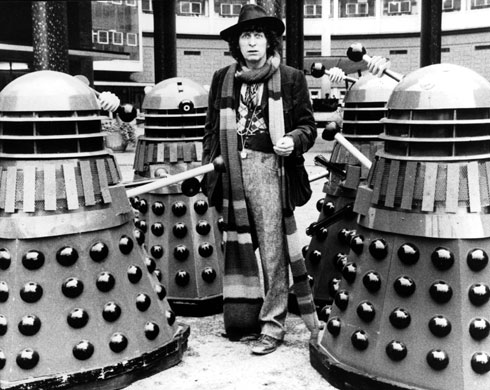 Seems to be a day for changes in power. Duke Wladyslaw Lokietek became King of Poland in 1320. Edward Balliol abdicated as King of Scotland in 1356. Christian II abdicated as King of Denmark and Norway in 1523. Willem II became King of the Netherlands in 1840. Edward VIII became King of the United Kingdom in 1936. Franklin Delano Roosevelt was inaugurated to his second term as President of the United states in 1937 and every subsequent president has been inaugurated on 20 January since then. Philippine president Joseph Estrada was ousted in a peaceful coup in 2001 and was succeeded by Gloria Macapagal-Arroyo.
Born today: André Marie Ampère (1775-1836), Joy Adamson (1910-1980), Federico Fellini (1920-1993), Buzz Aldrin (1930), Tom Baker (1934), David Lynch (1946) and Owen Hargreaves (1981).
Today is the feast day of Saint Sebastian.