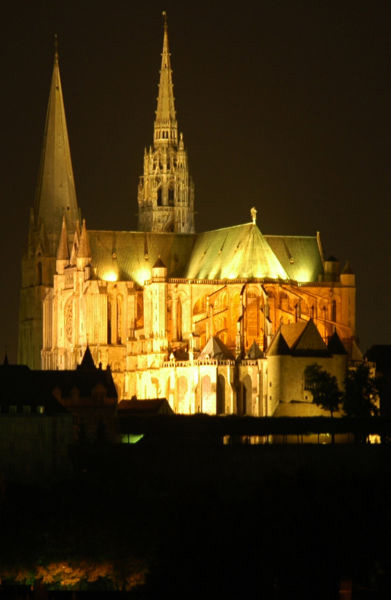 Chartres Cathedral was dedicated in 1260. Sheffield F.C. was founded in 1857. The first transcontinental telegraph in the U.S. was completed in 1861. Goodison Park, the first purpose-built association football stadium, was opened in 1892. The Black Thursday crash of the New York Stock Exchange occured in 1929. Concorde made its last commercial flight in 2003.
Born today: Denise Levertov (1923-1997), Bill Wyman (1936), Kevin Kline (1947) and Wayne Rooney (1985).
It is United Nations Day.